Recent Posts From
Front Page
Search engine optimization has grown in Internet marketing importance over the last 5 years. Without a solid organic search engine optimization program practices simply miss hundreds of potential surgeries. If you are not where people are looking, you are simply not an option. It does not matter if you are targeting generation Y, generation X, or even baby boomers. They are all in need of your services and they all use the Internet by the millions. Over the last years many practices have successfully and unsuccessfully established their SEO programs. The top SEO performers continue to spend the money it takes to do well on the search engines because it simply works. So how do you choose the right company and avoid SEO malpractice.
As a practice you have the daunting task of trying make sense of these kinds of companies and whether or not they practice legitimate techniques. The SEO world is comprised of white hat (legitimate) and black hat (cheaters according to google) companies. Most companies operating in the field of ophthalmology practice legitimate white hat SEO techniques and are a solid bet for reliability, performance and safety from SEO malpractice, however, after attending several LASIK marketing seminars I was literally shocked at the confusion surrounding SEO in ophthalmology. Some practices justified saving a couple hundred dollars a month and ended up with serious problems resulting in penalties. Others just got NO results and spent a lot of money. Some even had outgoing links to pornography websites. If you are a practice that wishes to take the high road and practice correct and appropriate SEO you should continue reading. If you are a practice that has no problem trying to cheat google or work with "shady" companies you should probably stop reading at this point. The remainder of this article will attempt to help you understand the issues surrounding SEO malpractice. Remember, you are a medical practice! Act like one!
1. Discussing the 3 C's of SEO.
Engage in a conversation with the SEO companies you would consider to HIRE. What are the techniques used to get first page results? Your SEO company needs to address how they appeal to the search algorithms. Be skeptical of companies that have a "PROPRIETARY METHOD" that they are secretive about. Your conversation should be centered around the 3 C's of SEO which are content, code and connectivity. These three elements are the core of a good SEO program. As a medical practice you should be concerned with these elements and what the SEO company doe to appeal to the algorithm.
For more information please read Onur Birsen's article that coined the phrase The 3C's of SEO.
2. Unsolicited emails from people claiming they are SEO experts
This seems to be a surefire to waste a lot of time and money. I have heard numerous stories from practices who hired these kinds of companies and simply got nothing in return. No results and a website littered with keyword stuffing and poorly developed tags that hurt the website SEO more than helped it. Take the time to find the right company on your own. Word of mouth usually works the best. Some of these illegitimate companies are downright hilarious. The sales people in many cases having been selling SEO for 2 weeks, but they claim to be the best. They are not even educated enough to know what they are saying.
3. A WORD FROM Google (content source – Google)
A statement from Googles Webmaster Help Center: "Beware of SEOs that claim to guarantee rankings, allege a "special relationship" with Google, or advertise a "priority submit" to Google. There is no priority submit for Google. In fact, the only way to submit a site to Google directly is through our Add URL page or through the Google Sitemaps program, and you can do this yourself at no cost whatsoever."
NO COMPANY can guarantee anything with SEO. What if the algorithm changes tomorrow and it determines the techniques on your website are now spammy. What happens next?
4. Do Not USE duplicate content
This topic is quite amazing to me! I am completely surprised at how a medical community like ophthalmology could unintelligently engage in this practice. Not only is duplicate content the work of other people, but it clearly has issues on the search engines. When duplicate content first became an issue on ophthalmology websites, many companies and people pushed back. Many people claimed it was a MYTH. Today, I am more confident than ever that websites will have issues if they do not take the time to write their own unique content. Is it worth it to have a possible SEO penalty dropping your results to page 40? Once this occurs you have a bigger and more expensive problem. My suggestion is to develop a robust set of content for website that is well written. NOTE: A duplicate content penalty does not just come in the form of text it may also have to deal with your URL structures and usage of domain name.
check your site and articles with tools like copyscape.com.
5. Use proper redirects – Use the 301
Do not let your SEO company engage in the use of shadow domains or domains that drive traffic to your website by deceptive redirects. Many of these types of domains can be actually owned by the SEO company and can be used without the awareness of the practice. Insist on 301 redirects and ask the company to not engage in shadow domains.
6. Avoid Keyword Stuffing
Keyword stuffing does not work and makes your website look ridiculous. I think it is important to have visible keywords within the website content, but just limit the over usage of keywords. Additionally work the SEO around the content on the page. Many ophthalmology practices still have tags on a page with no relevant content. All this does is limit the focus of the quality content on the page.
7. Do Not Hide Text in the Website.
Sometimes you can find hidden website text really easy by highlighting the blank area at the bottom of the page. Hiding text from humans or human website editors is an old black hat trick that non longer works and can get your website in big trouble. When consulting your SEO company make sure to address how the website tags are developed.
8. Differentiate Between SEO and SEM
Make sure the SEO company explains the difference between SEO(organic) and SEM(paid). Some practices think they are optimized for organic searches because they are on the google adwords program doing pay per click advertising. A SEO company should have a strategy to deal with both paid search and organic search. Make sure that there is a clear distinction between the two methods of search.
9. Avoid LINK Farms
Link farms are another completely misunderstood topic. According to Google, a link farm is a collection of UNRELATED website links put together for the purpose of tricking link popularity. LINKING with relevant websites such as other eye doctors is NOT a link farm, LINKING with your local media is NOT a link farm.
10. Hire a Professional But Know What They DO!
It is certainly possible that an ophthalmology practice could attempt SEO internally with a potentially savvy employee. Typically speaking SEO people with little experience make mistakes. Take for example to refractive coordinator who bounced from page 2 to page 40. Simply understanding how to construct proper and SEO friendly URLs and understanding the duplicate content penalty could have saved them the aggravation. Now, no patients will find you. You have to ask yourself this question. Is it worth saving $300 per month to get penalized and end up on page 40 where you are certain to get NO leads? Of course I am saying this as a SEO professional but I can say for certain how to avoid penalties and how to handle the situation if one does occur.
Page Topics Include: Ophthalmology website search engine optimization, ethical medical SEO, 10 keys to avoid SEO malpractice in ophthalmology.
About the Author: Michael Dobkowski is a seasoned ophthalmology practice marketing consultant for Glacial Multimedia Inc. If you need assistance with internet marketing, you may consult him at: 207.878.5900
When a bad review hits your business hard you probably wish you had a plan of action in place instead of reacting.
Why does a proactive vs. reactive model of reputation management pay off big time?
If you are running a busy refractive ophthalmology practice whether you are a solo practitioner and a large multi-specialty comprehensive eye care facility you are going to get a bad review. How you deal with this review will determine how this affects your business. Doing absolutely nothing is a terrible approach that many groups seem ok with. Maybe if you just close your eyes and forget about the Internet this will go a way. After working personally on several reputation management crisis situations I can assure you that doing nothing is a bad approach. Consumers now have more control over your brand and you need to participate in the conversation about your brand. Additionally, Forrester Research completed a study in 2014 analyzing types of media that influencing purchasing decisions and over 55% of consumers had made purchasing decisions based on a review the read on the Internet.
The insanity surrounding online reviews can be maddening to business owners. Many business have major issues with YELP, many have threatened to sue YELP. Yelp has long faced accusations that it manipulates its business-review ratings to sell advertising – five stars for a big ad buy, say, and two stars for a turndown. There's nothing illegal about that according to the Federal Appeals Court. Your medical practice is not protected from angry consumers and developing a game plan will minimize future reputation damage and lost sales opportunities. We hope that you get some ideas from this article that can be adapted to your practice.
What is Reputation Management?
Before we get started on handling reviews and reputation management we thought it would be best to clearly define it. Reputation management is the understanding or influencing of an individual's or business's reputation. It was originally coined as a public relations term, but advancement in computing, the Internet and social media made it primarily an issue of search results. With the advent of online review sites and websites in general the consumer now has more control over physician reputation and brands.
1. Create a Better Bedside Manner Strategy
The first step for a medical practice that has serious online review problems is: Take a hard look at yourself! Put yourself in the shoes of your patients and try to see things from their point of view — how would you feel and respond if you shared their experience with your company? Why create future bad patient reviews when you can change your approach? Maybe you are already perfect on this level and you may still get a bad review. What next?
2. Engage A Negative Review With A Response
It's very easy to get very mad and take things personally when you receive a bad review. Some people transfer their anger into these review sites and can be very unhappy people; others are people with legitimate feelings. The first thing you should do is relax and not over-react. The last thing you should do is fly off the handle and make yourself look even worse. Next you need to prepare a well thought out response and try to let the customer know you sincerely care about their feedback. When you get a negative review, attempt to contact that customer and see if you can make things right. When you correct your mistakes with a customer good things can potentially come out of this and people will appreciate your extra effort and maybe even remove the bad review.
3. Create a Realm of Positive Reviews by Your Happy patients
Everyday happy patients walk in and out of your office. Each person is an opportunity to hear the good side of your practice. After all you are in the business of fixing eye problems. Your practice has probably even pulled off a few miracle cases. There is nothing wrong about asking your very happy patients for reviews. You can get them submitted by sending an email link to them inside your next newsletter, by giving them postcard to your review us online page or asking to do it right on their cell phone. Your positive reviews will dilute the negative ones. Most normal people would not hold a few negative reviews against you as long as the positive ones were present.
4. Create a Proactive Web Real-Estate Strategy to Push
Back negative Results
A solid reputation management strategy is to create additional websites that can help you with a few keywords. I like creating BIO sites on physicians with their names in the domain and creating microsites on various topics. The more you can control the results on page 1, the more traffic that will come to your websites. Additionally you can push back the negative results
Being Proactive Instead of Reactive…Why?
You have spent years building your ophthalmology practice. You have invested time, sweat, and tears. You have missed dance recitals and baseball games as you have worked hard to build your practice. You finally feel as though you can relax… until the day when the phone calls decrease, the new patients are slower to come and you can't understand why.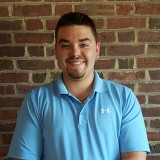 You're probably sitting there wondering what a 24 year old millennial can tell you about internet marketing and advanced strategy to help you capture your audience online. Don't worry. I understand your doubts. However, I have been internet marketing since I was 14 without even knowing it  by building my first website for my lawn mowing business. Once I got older, I realized what I was doing and found I had a passion for internet marketing. By 17 I was handling all the marketing for a restaurant, which I have established a very strong and successful marketing campaign for. By 22, I  earned my college degree in marketing.
For the last 2 years, I have had the privilege of being taught  the most advanced web marketing strategies by some of the smartest people in the industry.  They are all here at Glacial Multimedia. I now represent 55 practices throughout the US, and I am personally in charge of establishing all new practices for the company. I work with over 100 physicians in ophthalmology, dentistry, plastic surgery, spinal surgery, and many more.
A millennial is a person born between 1980 and 2000. It has been stated that the millennial generation is even larger than that of the baby boomer generation. There are roughly 77 million Millennials in the US, which is a fourth of the population (Nielsen). If that number doesn't jump out at you, that's a problem. It should tell you how important it is to market to this generation, and the 1.3 trillion dollars in annual buying power that they have according to Boston Consulting Group. If you aren't targeting them as aggressively as you target the boomers and generation x, you're not targeting ¼ of the population.
Millennials and Social Media

I don't need a huge study to tell me that Millennials engage more online (especially in social media) than the baby boomers or generation x ever did – or do. Just look around.  Everyone is on their phone all the time.  Think of the typical family gathering.  The older people in your family are usually gathered around the kitchen table or family room having conversations. While all the rest of the family is on their phones showing each other their latest social media trend or best Instagram photo they have taken It goes on and on.  Just think about all the platforms they keep up with; Facebook, Twitter, Instagram, Snapchat, Pinterest, Vine, LinkedIn and many more. According to SDL, a millennial, on average, touches their smart phone 45 times a day!  It also states that Millennials are 56% more likely to discover marketing content on social networks than via search engines or email. Five out of six Millennials in the US connect with companies on social media networks.
So in regards to internet marketing and medical practices, if you don't have an efficient social media strategy, or don't even have your business on any social media sites, you are already behind when it comes to marketing to Millennials. Social Media is all about branding and engagement; what your brand shares in its own values with its consumer. The reason why most Millennials follow a company, or like it, is because they believe in what they stand for. Basically, every one of my friends wears shoes made by Nike. We all follow Nike online as well as our friend's local clothing store and buy our shoes from him- not directly from Nike. We believe in him, his brand, what he represents in the community, and what he is trying to do.
That relationship is no different than what your medical practice needs to build with its community and its patients. You need to give them a reason to want to engage with you, trust you (As Millennials in the US happen to be seven times more likely to provide their personal information to a trusted Brand (SDL)) and most importantly buy your product or services.
A Few things to Engage Millennials via Social Media
Millennials love picture or video contests, more opportunities to use the selfie stick the better. Interactive quizzes are also a great way to get a millennial to supply there information to you. Reposting contests are also a great way to get them to not only notice you but repost your brand or product to all their friends, which increases your exposure. You will find most Millennials are on Facebook, but are probably more active in twitter, Instagram and snap chat. Reason being everyone is on Facebook, their parents, my 12 year old niece, and even both of my grandparents who are 73+. With that said if you're specifically targeting them you would most likely have a better response through Twitter and Instagram.
Millennials and Websites
The cold hard truth is that for most Millennials if there first experience with your company or brand isn't pleasing or engaging. Which 9 times out of 10 will be through a screen meaning there phone, tablet, and computer. They will most likely never return. As a millennial myself my first interaction with most companies or services I am inquiring about is through the web or social media to see there reviews and what my friends say. If I happen to see your website doesn't function well, I read multiple bad reviews or one of my friends had a bad experience with your company or service you are immediately discredited.
If you have a well-designed website, and it passes googles new mobile friendly update. You are most likely all set. However a well-designed and engaging website is critical to how a millennial perceives your company. If there is any indication that your website is really old ( ex. Flash, fixed width websites) or any other outdated technology. This immediately makes a millennial think this medical practice or companies out of date, doesn't have updated technology or services, and therefore is easily forgettable.
Sweye.com is a great example of a website that is technologically advanced enough to exceed a Millennials expectations but bold a big enough to make it easy for the older generations as well to navigate. This website also was voted the best Healthcare Website of 2015.
Conclusion:
If your practice is trying to target Millennials, I suggest you take a look at your website and social media outlets. Keep in mind my points above about how they want to engage with you and want to relate with you.
Many Doctor's and Refractive Coordinators are so swamped with the details of doing their job. The daily level of office activity leads to the false assumption that their phones must have been answered properly to have generated such a huge volume of work. Time and again, when real calls are recorded and reviewed, we see that Administrator's and Doctor's preconception of these calls does not necessarily match their reality.
In actuality, phones are often answered by unprepared, uninformed, unenthused and often uncaring staff. Most of us experience poor customer service in some form every day, but when delivered over the phone it is most frustrating. When poorly treated, the customer's choice is to deal with it or go elsewhere. "Can you please hold?" Most people don't want to!
Our goal as a leader in the ophthalmology industry should be to always stand out as exceptional. There are no second chances to make a first impression. A bad first impression in the competitive Lasik and IOL market, simply leads to your potential customer finding someone else. It's hard to imagine how disposable your premium lasik services really are. On recorded calls from practices across the country, we often hear the same potential client shopping price at competing practices. We're here to tell you from experience, you are disposable until the caller has decided that you are the right place for them.
But how do you make the consumer realize that you are the best choice? The answer is to match your perception to your reality, and to become as excellent as you think you can be.
We have made over 400 secret shop calls to practices nationally over the past 3 months. During this time, we were able to reach a counselor directly only 66% of the time! The other 33% of calls were either transferred to voicemail, or asked to leave a message. Of the counselors reached directly, just under 1/3 of them, or in total about 18% of the calls, resulted in any effort to keep us as an active lead.
With our ACE program, we have the ability to listen to real patient calls for practices, we monitor every call. On average, before the ACE program is implemented, most practices were losing 30% of their new lasik leads by not capturing any information from the patient before ending the call. With a few changes we can help "lost leads" become a thing of the past.
Many practices boast a 90% phone inquiry to consult conversion, but don't actually capture every lead. In effect they only convert 50-60% of their inquiries into consultations because the only calls documented are those willing to commit to a consultation now. Everyone else became a lost lead. Talk about missed opportunity! The stakes are high when each incoming call represents upwards of $5000 a pair of eyes. If the initial caller does not enter your financial funnel, most likely they will find another. Our point, lead capture is essential when in today's market every call counts. The ACE program's crux is lead capture and cultivation, but that's not all. There is much more involved in maximizing your potential along with bettering your potential client's experience.
Treating Lasik and IOL callers as if they were regular ophthalmology patients calling for the first time is one of the biggest mistakes that practices make. Answering Lasik calls like this……"Can you please hold? ," or " The price? Oh it's $2600 per eye. Is that all ?, ok then, bye now." …are more common than you can imagine and have a grave effect on the bottom line. Remember, these folks do not consider themselves to be patients of yours yet, nor do they have the time or patience to deal with poor service.
Here's nine ways to improve your lasik calls and avoid the average practice's pitfalls.
Capture every lead routinely
Ensure that calls follow a format that maximizes the potential of gaining new business
Assign informed and well educated counselor's to handle your lasik and IOL calls
Script your lasik calls in advance so you can dependably predict the outcome
Ensure that your staff is kind and correct on every call.
Call your own office as a patient to experience and improve upon your own front office
Research your competition and improve upon their style
Allow your staff to answer lasik calls uninterrupted
Prepare to make mistakes and accept that they will be made. The key is to learn from them while maintaining morale which ultimately reflects on your call quality.
Imagine if every call were handled as if the caller had reached the most knowledgeable person in your office, every time, without interruptions or unnecessary holds. That's our perception. It's up to you to match your perception to your own reality. You may soon be busier than you ever imagined.
About the author of this article: Bill Mercier is the president and CEO of OptiCall, Inc, a provider of consumer communications solutions for the refractive industry which increases conversion rates of prospective callers into viable patient consultations.